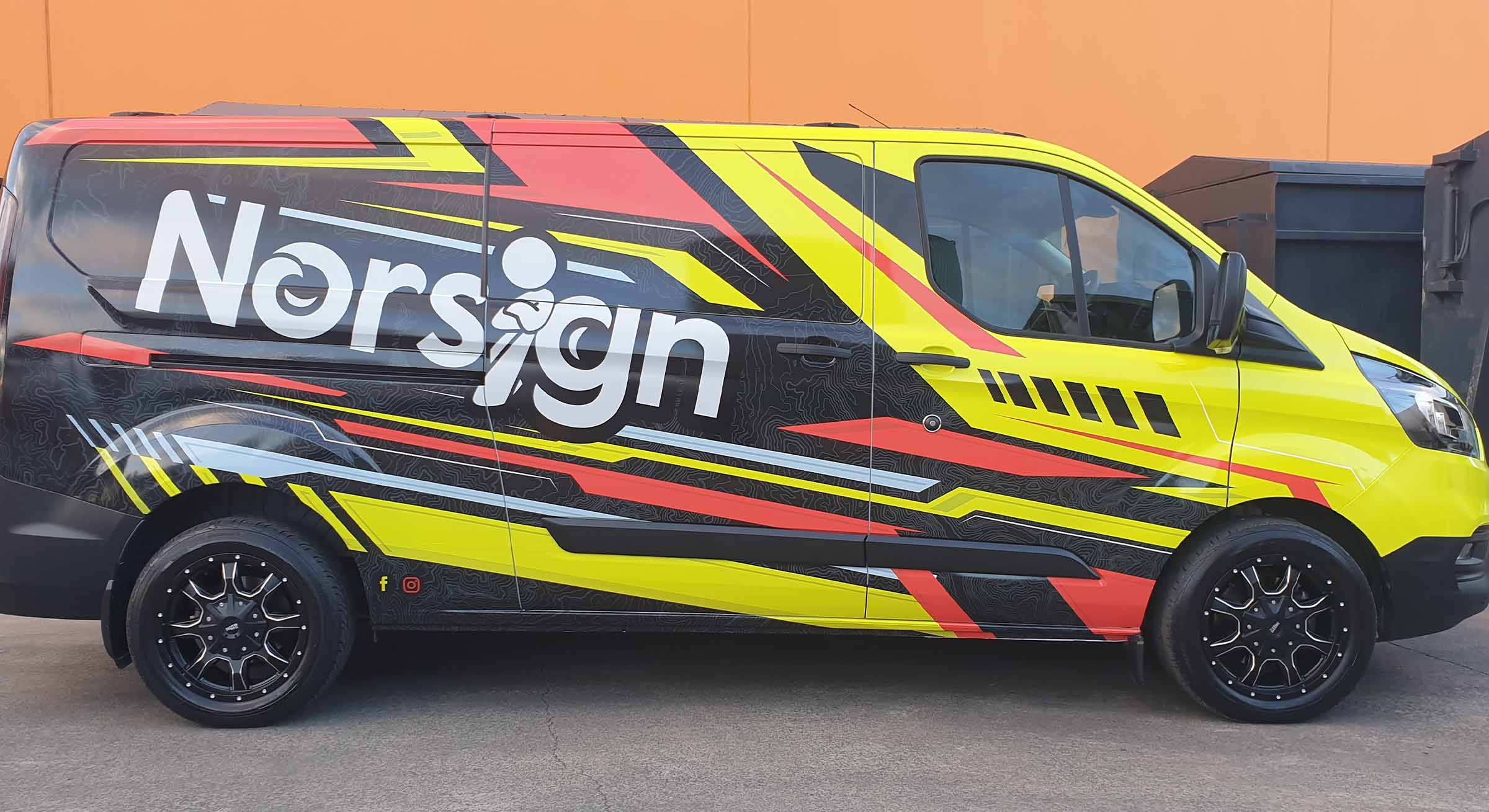 Vehicle Signage
If it has wheels, goes on water or flies in the air, then Norsign Mackay can sign it! Vehicle signage is a cost-effective way to have your brand seen on the road 24/7.
We can wrap cars, vans, trucks, buses, trailers, motorbikes, boats, aircraft, race cars and anything motorsport. Vehicle magnets or partial wraps are also a great option for our customers.
Norsign works with the customer to design the wrap, incorporating the branding, colours and logo of choice. Vehicle signage requires close attention-to-care and our signwriters are meticulous with the process to ensure our customers receive quality finishes that will last.
We also use premium quality materials and printing and stickering processes.